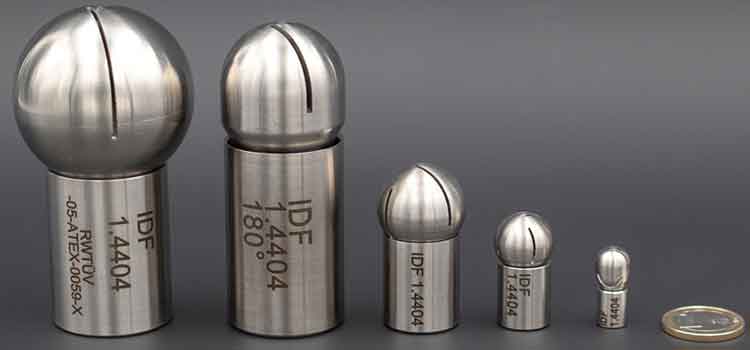 CIP- Cleaning in Place
For more than 15 years, we have been involved in the cleaning of bioreactors and containers in the pharmaceutical, chemical and food industries.
Fixed and rotating nozzles take care of the cleaning inside the container.
With a jet pressure between 1 and 100 bar and an absolutely dead-space-free cleaning, this product series has established itself on the market.