Our types of film serve a whole range of requirements.
Whether it is in the biochemical, food or pharmaceutical industries, our wide range of film types and individual solutions enables us to meet your specific requirements. Process safety, product and personal protection are our top priorities!
All solutions can be used in the same way as CLS liners!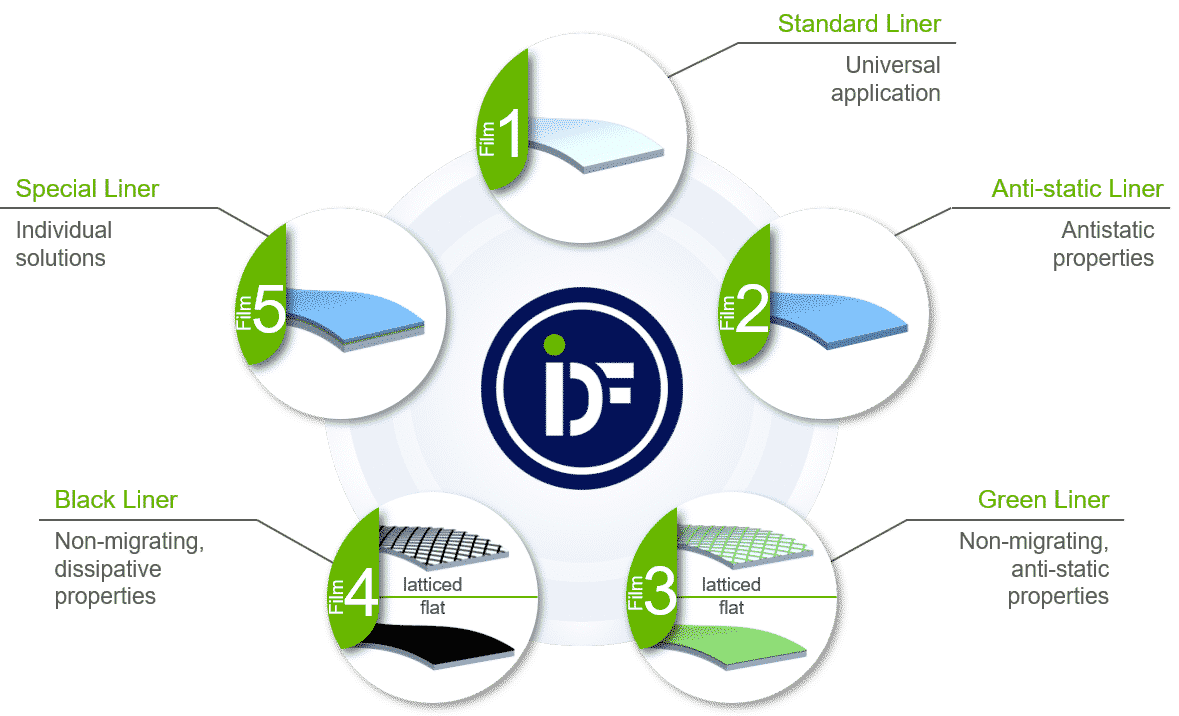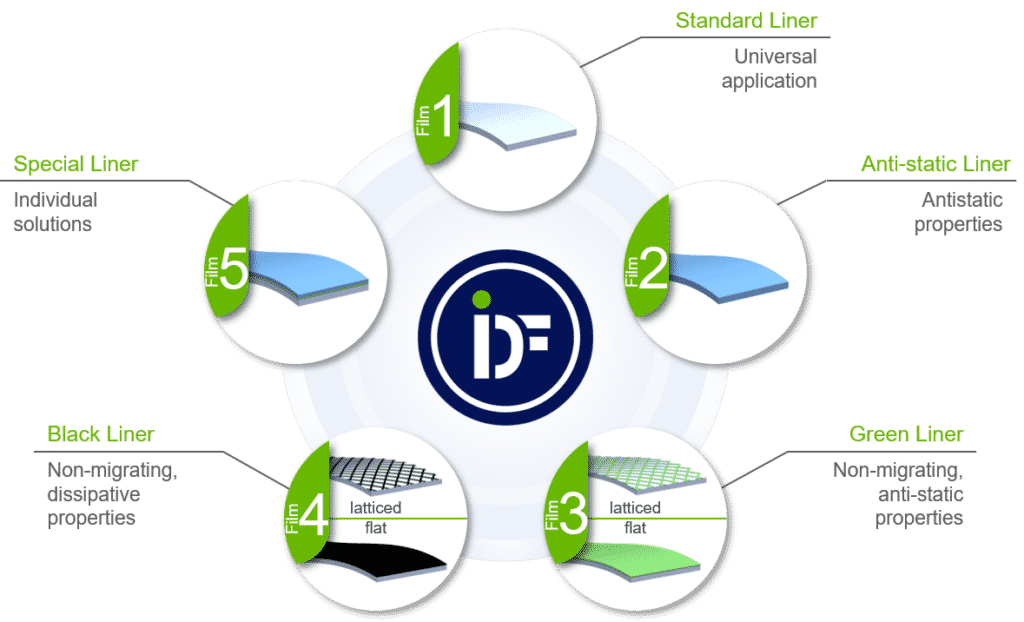 All information on containment packaging (PELD – polyethylene) and types of film can be found in compact form on our product data sheet. 
Click the download link below:
We offer folds for carrier systems from all manufacturers.
Do you have a rare or complex solution? No problem! Different systems require different types of folding of the film packages. We have years of experience in the field of containment packaging and we offer a wide range of folding types. We can make individual types of folds and markings according to your requirements!
IDF offers folds for carrier systems from all manufacturers.
Regardless of whether a simple outer packaging of the film packages is enough, or the film packaging must meet the requirements of a three-stage lock system, we can meet your requirements and offer numerous solutions which can be combined in any way. Furthermore, we'll always be on hand to help with our team which has decades of experience. Contact us now!
Learn more about our continuous film and liner packages.